pixel 2/made by google press launch event
__
ILLUSTRATION
This fall I had the pleasure of working with Google on the launch of their super secret new computer, the Pixelbook.  This is a piece of hardware marketed to creative professionals, boasting a versatile interface, powerful processor, and pro-grade pen codeveloped with Wacom.  We decided to show the workability of the laptop by creating illustrations directly on the machine and displaying them on the Pixelbooks at the event.
The launch took place in Google's home, San Francisco, so it was natural to illustrate iconic places in and around the city.  My goal was to make the execution look hand-hewn, soft, and nostalgic, inspired by illustrations in mid-century textbooks.  I didn't want them to seem
too
familiar, so I used odd colors and lighting to make them feel a bit alien.
A short film of my illustration demonstration on the Pixelbook and interview with Google about my work, art, and technology was also used in Pixelbook promotional material.
Some early and later stage sketches.

Some of my favorite images from the bunch: Lombard street, the Palace of Fine Arts, and the Castro theater.  

The wild spaceship-looking dome at the California Academy of Sciences.
The finished installation.
I included a lot of tourist spots like the Painted Ladies and the beautiful outdoor cafes at Fisherman's Wharf.
The Cliff House at Ocean Beach.
I included a lot of arts institutions as well: The DeYoung museum and the Independent.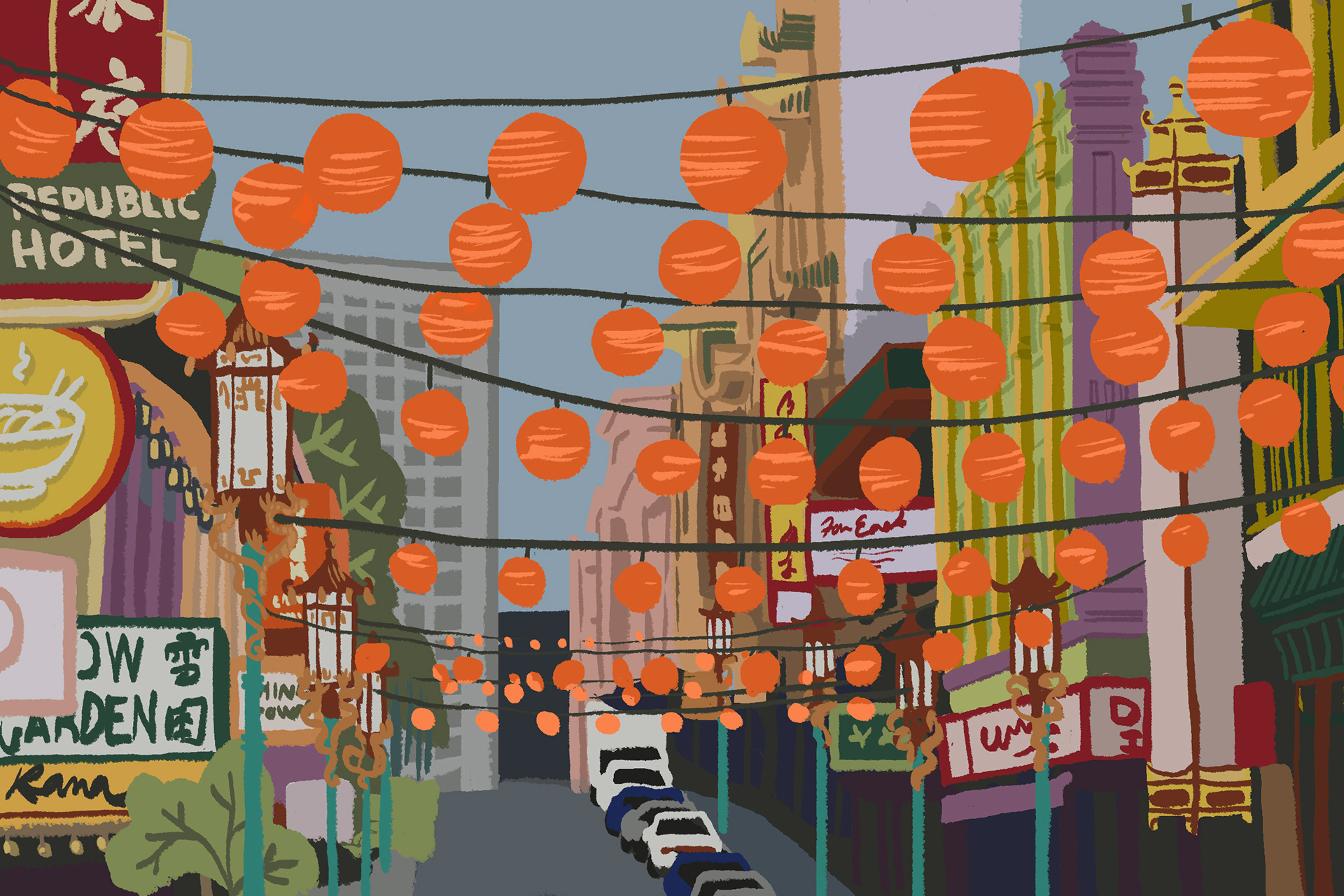 Since I chose all the locations, I included a bunch that were really special to me.  The lawn at Dolores Park in the Mission, Chinatown, the iconic City Lights bookstore, AT&T park, and my favorite, Fort Mason.
Chief Creative Officer: MIA CHOI
Senior Producer: TRACY CASTAGNONI
Interactive Specialist: NIC MOALLI