STARCHEFS RISING STARS MAGAZINE
SOUTH TEXAS
ART DIRECTION
LAYOUT
ILLUSTRATION
HAND-LETTERING
__
A few months after my departure from StarChefs I was honored to be asked back to provide guest art direction on the south Texas issue and design several features.  Rising Stars is a magazine I redesigned from the bottom up earlier that year and is very dear to my heart.  It has few rivals in terms of compelling content and adoration from restaurant professionals.
I came on to the project only a few days before the deadline so all of the features were designed in essentially two days, but even if I had two months I am still so happy with how they came out.
Below is a selection of my favorite features.
I lettered and illustrated this one.  This is about a restaurant named Holy Roller in Austin; the dreamy title is a quote from their founder and chef.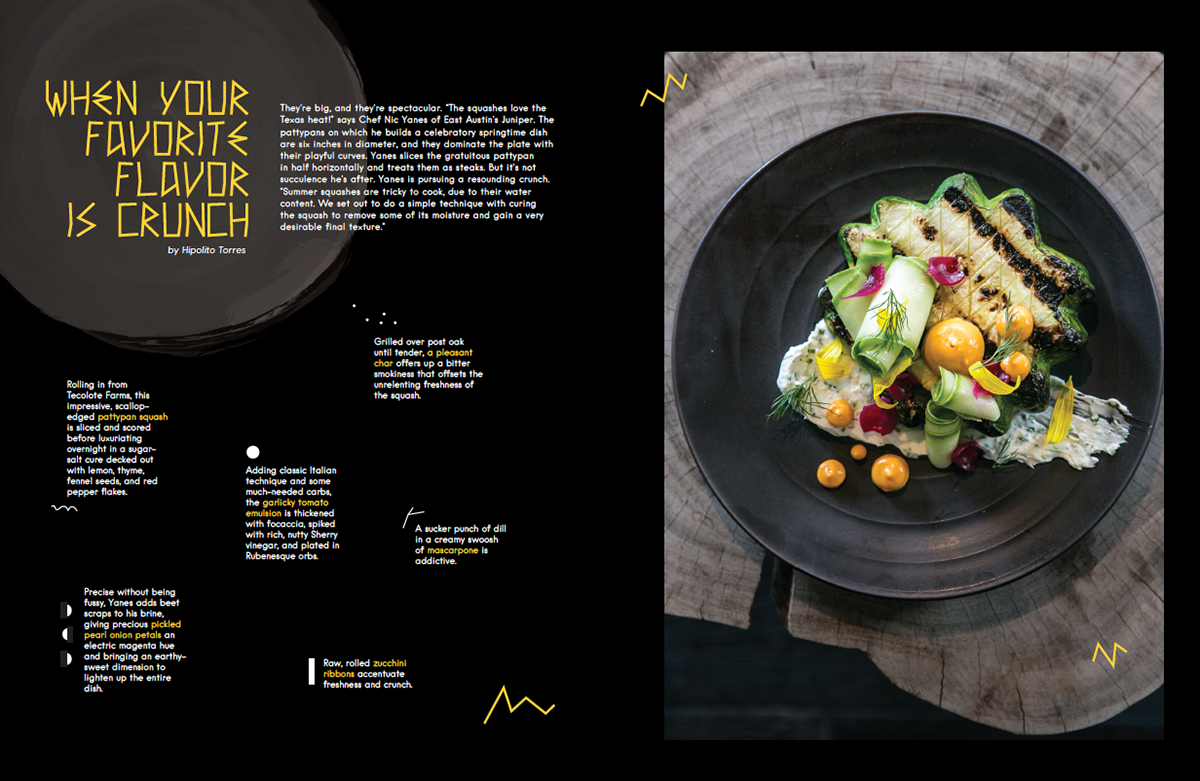 This is a longform feature about St Mary's Strip, a shadowy, raucous stretch of dive bars in San Antonio beloved by service and restaurant industry employees.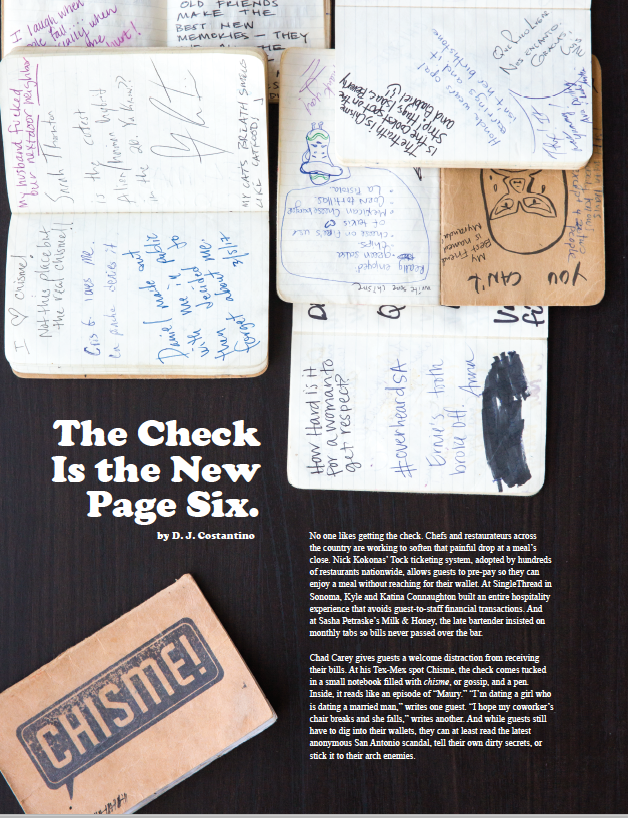 Editor: Caroline Hatchett
Designer: Beth Moeur